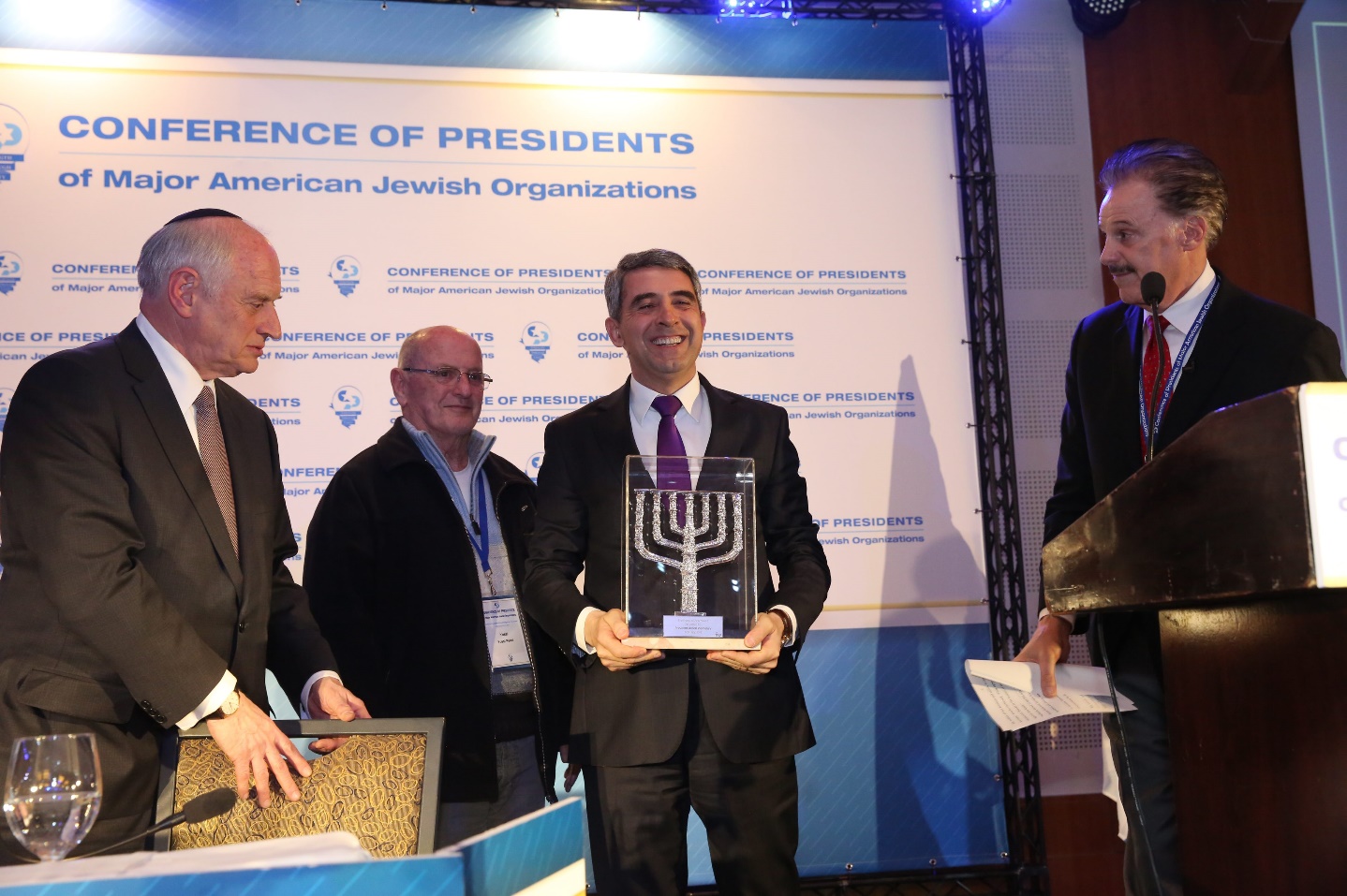 President Rosen Plevneliev / 2012-2017 / accepted the Friends of Zion Award for 2016. He was awarded the prize for his active and consistent support to the Jewish people and the State of Israel. The award ceremony was held in Jerusalem, in presence of Reuven Rivlin, President of the State of Israel and representatives of the most influential Jewish organizations around the world. The award is given to personalities, prominent friends of the State of Israel with an international contribution to understanding within societies, to people who oppose the use of hate speech and anti-Semitism as a means of enforcing hostility among nations. Bearer of the award for 2015 are former US President George W. Bush (2001-2009) and Prince Albert II of Monaco. "I accept this award on behalf of all Bulgarian people who gave an example to the world with their courage and humanity 70 years ago. I dedicate this prize to all Bulgarians who, with their active citizenship, saved the lives of their Jewish friends threatened with deportation in The Nazi concentration camps of death. Оur real friendship proved during the terrorist attack in Sarafovo, which we overcome together and became stronger and more cohesive", said Plevneliev, after receiving the" Friends of Zion "award.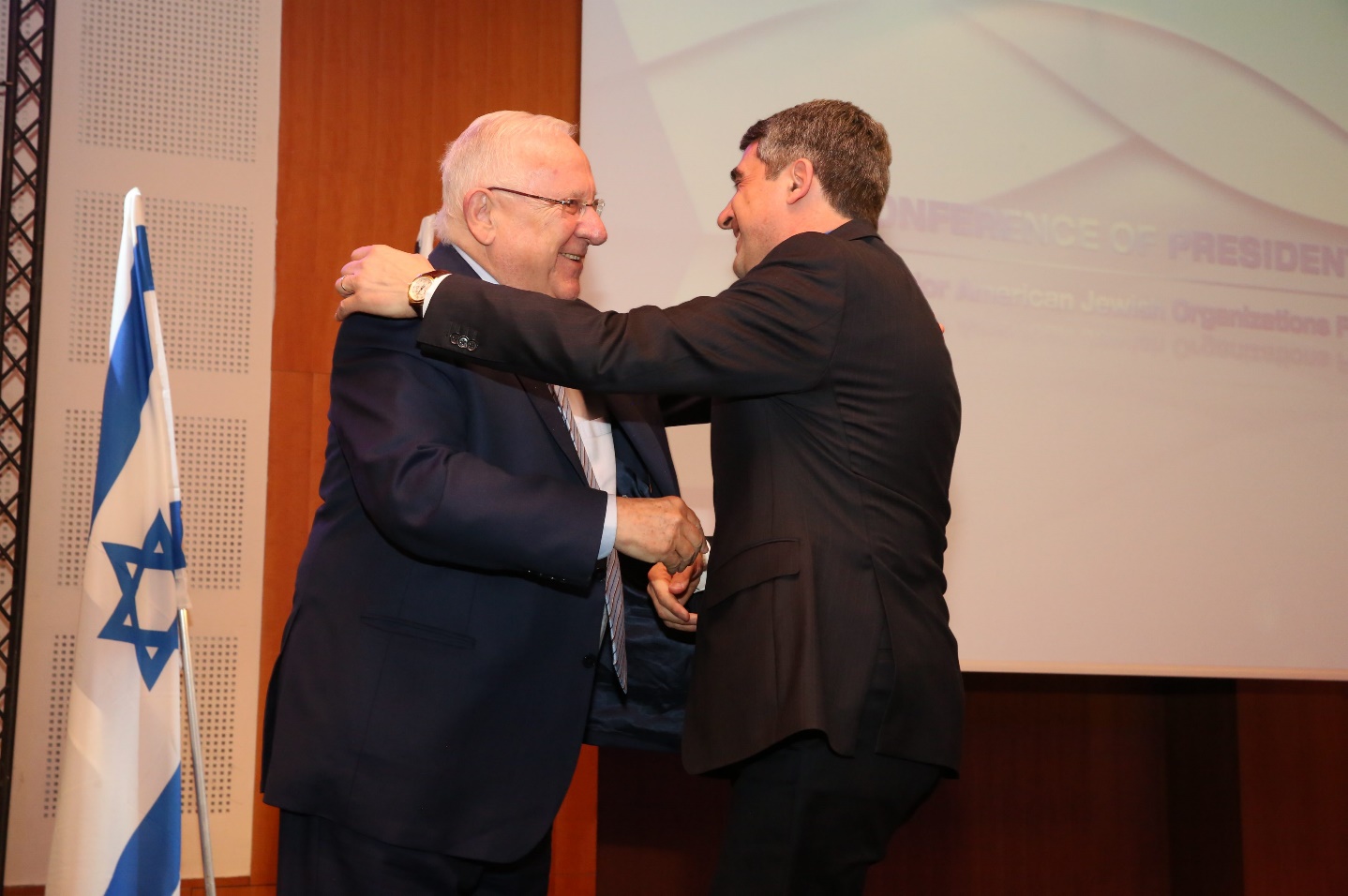 For the State of Israel, Bulgaria is a true friend and the people of Israel will always remember the feat of the Bulgarians and the rescue of all Bulgarian citizens of Jewish origin during the Second World War.
The special award ceremony was held at the Friends of Zion Museum, which portrays personalities from world history, such as Harry Truman, Winston Churchill, Oscar Schindler, contributed to the salvation of the Jews around the world and to the understanding among people. The museum recreates the story of the Jewish people on their way to fulfilling the dream for founding their own country and in recognition of the feats of all those people of different nationalities who helped to realize this dream and to save the Jews during the Holocaust. The president of the international board of the museum was Israeli President Shimon Peres.
During his visit to the State of Israel, President Plevneliev met President Rivlin, who was on a state visit to Bulgaria in the summer of 2016 and together with Rosen Plevneliev, opened a memorial of salvation dedicated to the Bulgarian Jewish community rescued in the years of World War II.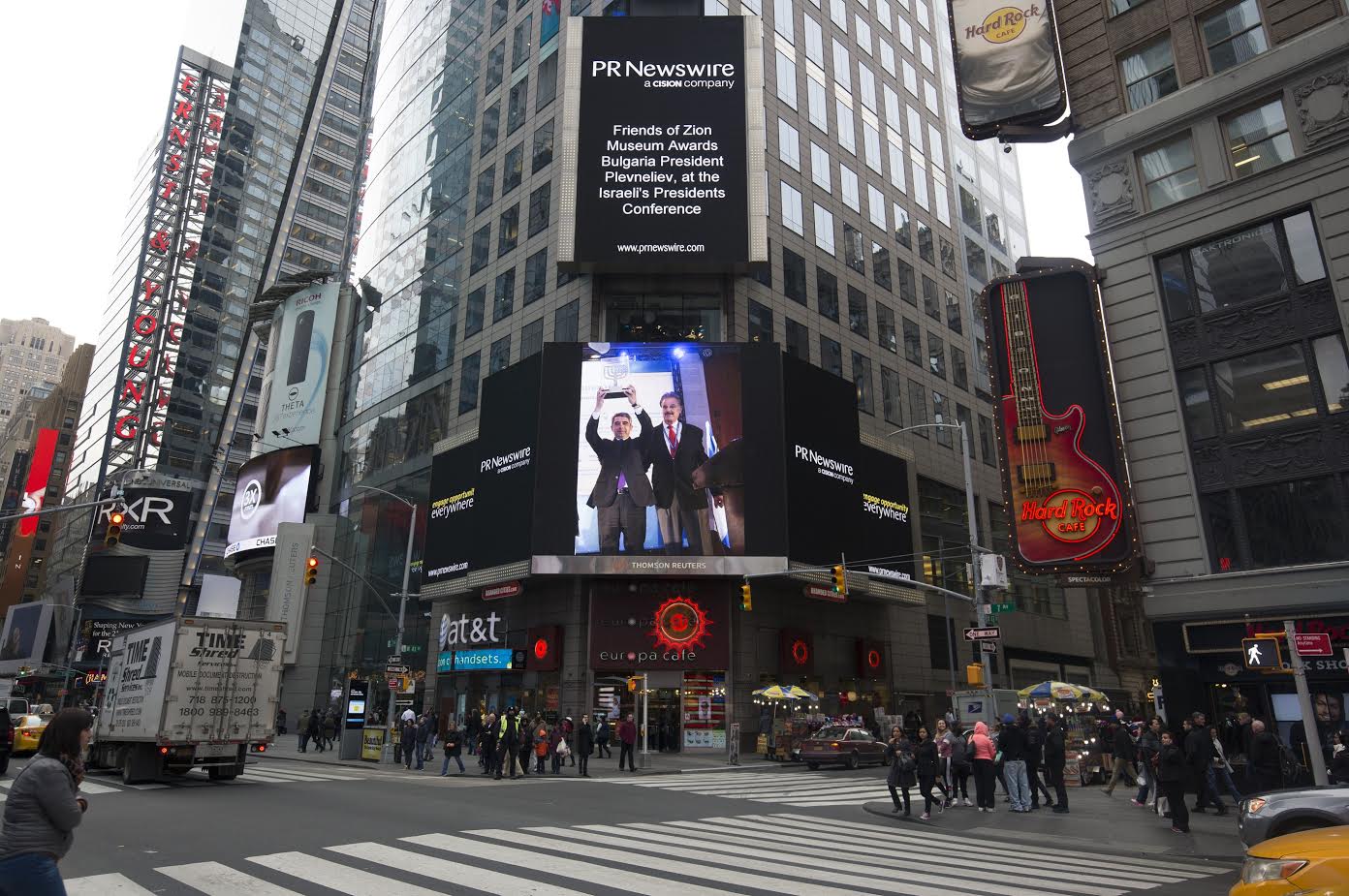 President Plevneliev visited Peres Center for Peace in Tel Aviv, where he met Hemi Perez, son of former Israeli President and statesman Shimon Peres and chairman of the board of directors of the center.
During the three-day visit of President Rosen Plevneliev, he met with representatives of the political and business elite in the State of Israel.